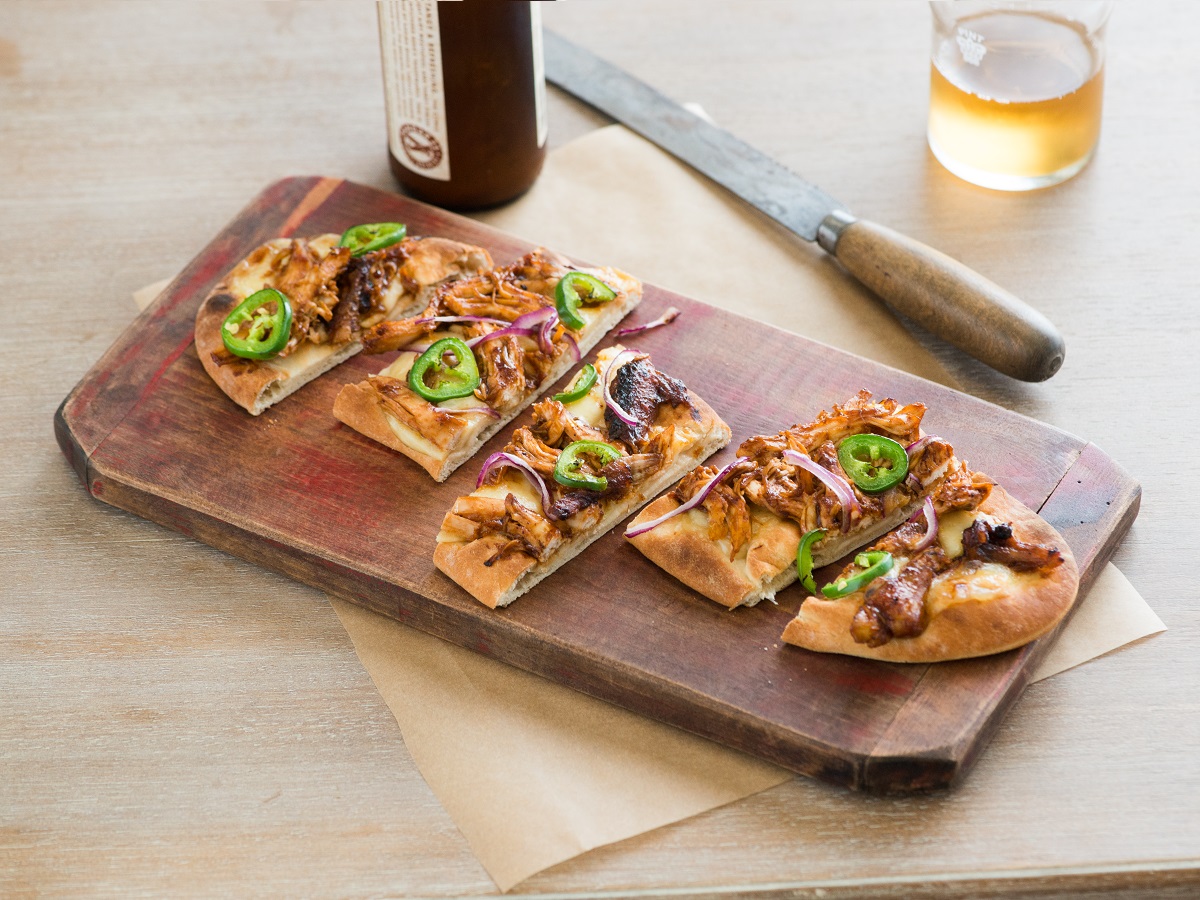 Pizza night is, essentially, the national dinner solution for a time-strained, energy-drained household.  Naan breads are about to give traditional pizza nights an energy infusion.  Why not take the waiting time for delivery out of pizza night and make it yourself? Pull out the sauce, cheese and toppings and let everyone make their own creation; because we could all use a little extra face time with the family.  We've got some tips on making your pizza better than delivery:
Get creative with toppings! Grab leftover chicken, deli meats, pesto, even salad!
Build on the peel (the wood board), then slide to the pizza stone.
Use a pizza stone – the innovation team is adamant about this detail.
Bake that beauty hot and quick – it shouldn't sit in the oven too long.
Cut it right out of the oven – perhaps it goes against instinct but cutting it hot is best.
Are you tossing the dough in your home kitchen? Slice us up your tips and toppings and tag us Facebook, Twitter or Instagram with #LaBreaBakery. If we use your La Brea Bakery Naan pizza recipe, we'll thank you with free bread!