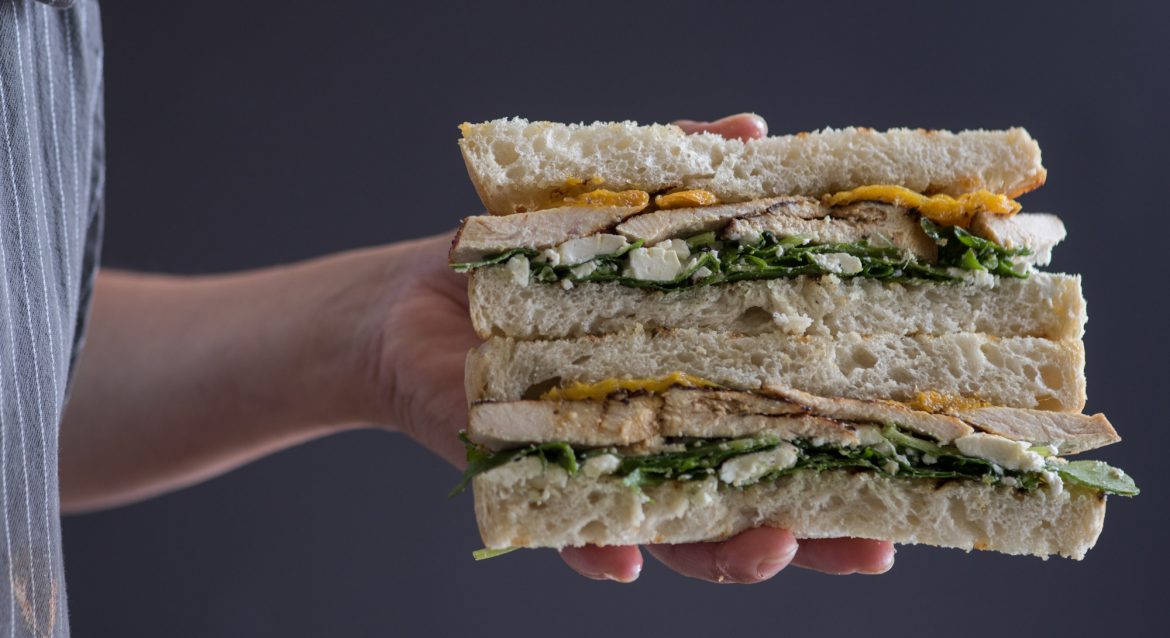 Henk Drakulich, head chef of La Brea Bakery Café, was recently featured in LA Weekly and reminisced about his favorite school lunches. It stirred up some sweet (and not so sweet) memories from our school days. Below, some more of our team share the scoop on their stand outs:
Jessica Smith, Brand Manager, Cloverhill Bakery - The last lunch line in my cafeteria always served chicken nuggets and the same lunch lady served them to us every day. On random day, in the middle of the week, in the middle of the school year, the little old lady was replaced and the chicken nugget formula changed. Poof! Gone. From that day forward we joked that the little old lady was killed and ground up for the new batch of nuggets. If it was true, she was delicious.
Ann Kim, DVP Brand Strategy - As a child, field trips at school, beach outings, picnics at the park always included one dish: kimbap, a Korean style sushi roll (no raw fish).  I knew that if my mom was making that dish, that the next day held something special.  At times, I felt a little embarrassed about my "ethnic" dish but now I know that those lunches were made with love.  My mother grew up in post-war Korea and for her, kimbap also had a special place in her heart.  Though most days, the family struggled to put food on the table, the annual school field trip was the one special day when she got kimbap in her lunchbox.  That dish holds a special place in her heart and now, it does for me too.
Brie Benanti, Integrated Marketing Manager - In Junior High I would get lunch from the cafeteria. There was this one main item, the "Taco Snack", which today is basically a Chili and Cheese burrito from Taco Bell. Yes, that mysterious meat in a "chili" sauce, nacho cheese sauce wrapped in an orange tortilla. This was as hot commodity a Hillview Middle school. You had to be the first 20 or so kids in line if you dreamed of having one for lunch. Kids would get excited to have 4th period right next to the cafeteria as it would almost guarantee them a good spot in line. I would pack up early so as soon as the bell rang I could run over there. It's funny to think about this now as I would not even dare to touch it.
Carly Forster, Digital Marketing Associate - In elementary school, my favorite school days were when the cafeteria would sell these pre-packaged soft pretzel bites with cheese dipping sauce. Even if my mom had packed my lunch that day, I would still stand in line and use my lunch tickets on the pretzel bites because they were my favorite. It's funny to think of it now because the pretzel bites were rather bland and the cheese sauce was very artificial. Despite realizing how gross this lunch actually was, the thought brings back wonderful memories and puts a smile to my face.
What are your favorite school lunch memories? Share with us on Facebook, Instagram, or Twitter with #LaBreaBakery.