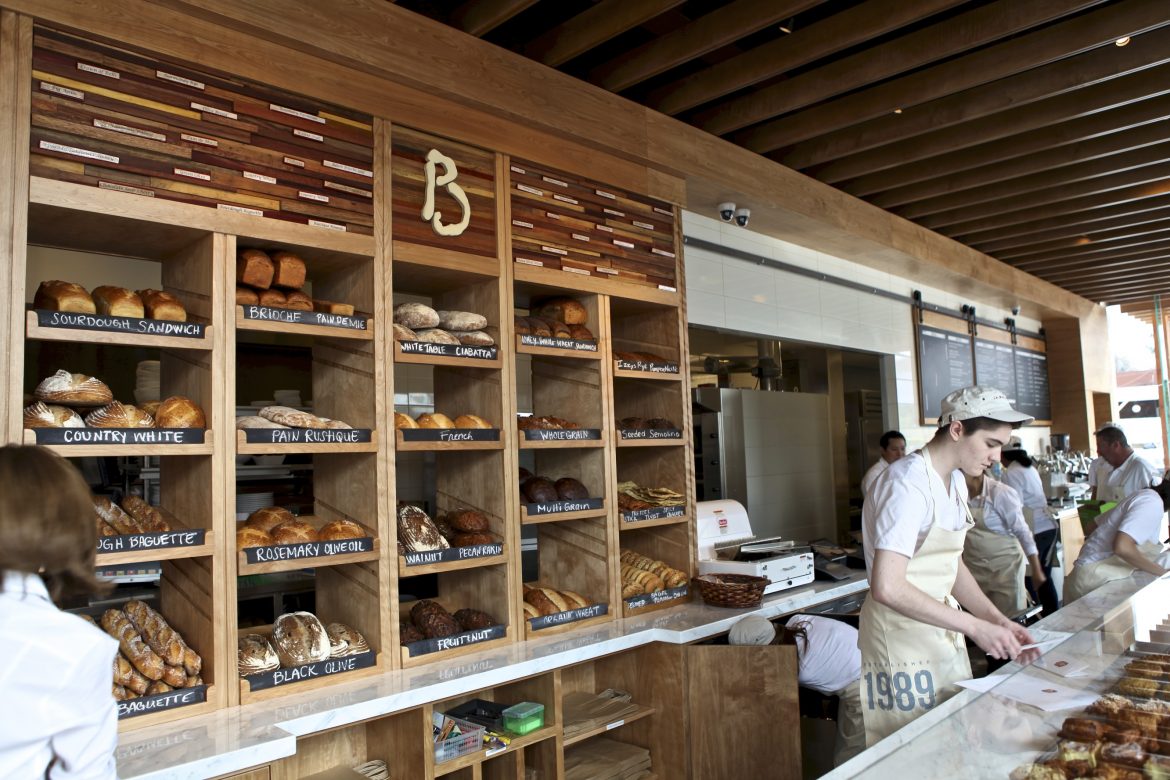 We like to think we are more than just a bread company. Our passion for artisan goes beyond just baking bread. It is the notion of what baking means to us and where we came from.
La Brea Bakery started as a small bakery on La Brea Avenue in Los Angeles, California in 1989. Some credit us with launching the artisan bread culture in the City of Angels and Southern California as a whole. Today, La Brea Bakery has grown into the leading artisan bread company in the United States, but we still have our café space on La Brea Avenue about 100 feet from its original location.
It is important to us to maintain the L.A. feel of our restaurant. Los Angeles is our home, after all, and we never want to forget our roots. So when Farley Elliot of Eater LA recently paid La Brea Bakery Café a visit, we were thrilled he called us "the rare company that has largely succeeded in being both a national name and a local star." He went further, noting La Brea Bakery as "a company with big national interests that knows there's nothing better for the bottom line — or the customer — than crafting a well-run, consumer-facing space where the high-volume products you sell can be touched and tasted with ease."
We couldn't agree more with Elliot's statement. No matter where we go in the future, we will always be passionate about our craft and where we started.
Are you in the Los Angeles area? Come in and taste what Eater LA is talking about!  When you pop in for a visit, tag @labreabakery in that picture we know you're going to share on Instagram or Facebook. If we share your post, we'll thank you with La Brea Bakery bread.