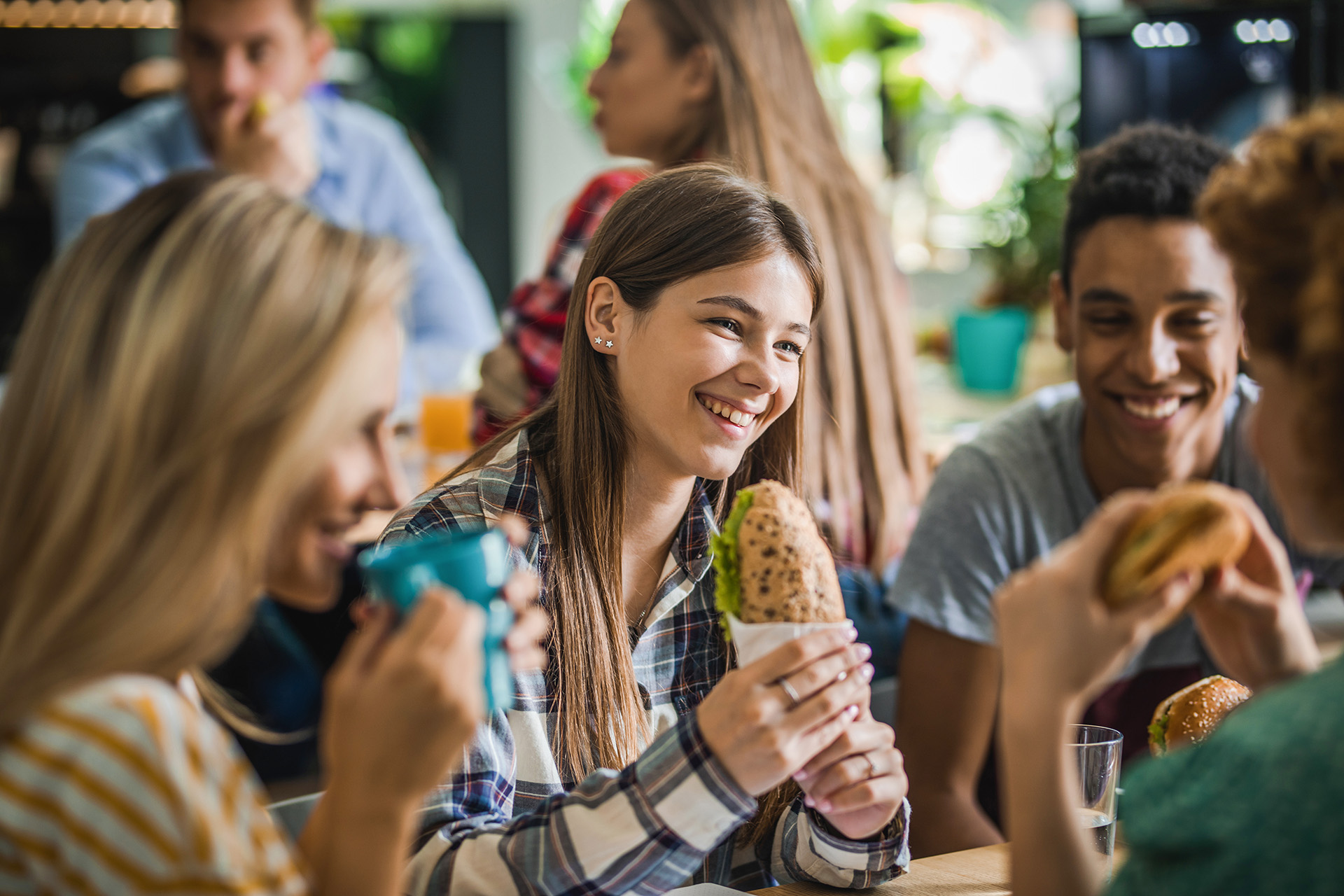 Late summer is a transitional phase: The days are getting shorter, the weather is cooling down, and the kids are going back to school. Luckily, La Brea Bakery is here to simplify your life without sacrificing flavor, with recipe ideas for both end-of-season grilling and school lunches.
While we're at it, we'll celebrate National Sandwich Month too! Freshly baked breads like our French Baguette and Italian Round Loaf are versatile enough for you to create sandwiches from simply delicious to upscale and impressive, just by mixing things up with quality ingredients.
Sandwich Ideas to Give New Life to Your Grill
When you think of grilling, sandwiches might not be the first thing to come to mind. But as you'll soon discover, the humble sandwich is boosted to new heights when you combine your grilling prowess with artisan La Brea Bakery breads!
Here are some exciting recipes that start with the grill and end with savory satisfaction:
| | |
| --- | --- |
| | Fresh vegetables, grilled chicken, and zesty sriracha aioli can make you forget, just for a little while, that summer is coming to an end. Our recipe for this Vietnamese-inspired sandwich features a sliced and buttered La Brea Bakery French Baguette as the foundation for chicken hot off the grill, pepper jack cheese, fresh cucumbers and carrots, and a generous amount of spice from sriracha aioli and pickled jalapeños! |
| | |
| --- | --- |
| | Looking for something a bit more hearty? For a restaurant-quality sandwich with dinner potential, try grilled ribeye steak elevated with blue cheese, mushrooms, and spicy cilantro sauce, served on a toasted La Brea Bakery French Baguette. To take things up another notch, serve alongside a warm stilton salad, ideal for late summer dinners. |
| | |
| --- | --- |
| | Chicken parmesan is a classic entrée you can find in practically any Italian restaurant. But with La Brea Bakery Italian Round Loaf, you can turn it into a satisfying, flavorful spin on grilled cheese! The beauty of this chicken parm sandwich is in its simplicity—it's just chicken prepared on the grill, melty cheese, tangy tomato sauce, and fresh basil, artfully assembled and heated on the stove. Pair with a simple salad and a bottle of Bread & Butter Wines' California Merlot, and you have a meal worthy of any Italian eatery! |
Back-to-School Lunches with Upscale Flair
National Sandwich Month and back-to-school go hand-in-hand. With almost half of children taking lunch from home, sandwiches are the ideal option for both parents and kids. Easy to make and child-friendly, sandwiches offer practically endless flavor combinations.
Sliced white bread is so 2022. Sandwiches that make heads turn in the lunchroom these days feature a crispy, golden crust like La Brea Bakery's French Baguette bread or our rich, but subtle Italian Round Loaf. Both options offer superior taste and quality compared to run-of-the-mill sandwich bread!
Here are some delicious sandwich recipes using La Brea Bakery breads that will inspire envy at lunchtime:
| | |
| --- | --- |
| | Cut a La Brea Bakery baguette into several slices. Top each slice with ham and baby Swiss, and put under the broiler to melt the cheese a bit. Top with sliced baby dill pickles. Pack two or three of these open-faced baguette slices for a hearty lunch! |
| | |
| --- | --- |
| | Send your child to school with the flavors of Italy! Spread fresh pesto on a sliced La Brea Bakery baguette. Top each slice with mozzarella cheese and broil for one minute, then garnish each slice with diced tomatoes for a Caprese-style open-faced mini sandwich. |
| | |
| --- | --- |
| | Add a bit of "ouh là là" to lunchtime. Spread about 2 tablespoons of softened butter on one side of a La Brea Bakery baguette and 1 teaspoon of dijon mustard on the other. Then add ham and aged Gruyere cheese. Fold it up and you have a taste of Paris! |
| | |
| --- | --- |
| | The classic combination of cheddar cheese and sweet, crunchy apple takes lunch to a new level when it's turned into a delicious sammy! Simply spread whole-grain mustard onto rich La Brea Bakery Italian Round Loaf Bread, top with cheddar and apple slices, and fold into a sweet-and-savory sandwich. |
| | |
| --- | --- |
| | Kid-friendly Southeast Asian-style chicken satay makes an ideal sandwich. La Brea Bakery Italian Round Loaf bread serves as the foundation for grilled chicken drizzled with satay peanut sauce and topped with cucumber, grated carrot, and spinach leaves. Bonus: The sauce and chicken can be made in advance! |
| | |
| --- | --- |
| | Another great sammy that can be prepped in advance is this classic deli sandwich made with La Brea Bakery Italian Round Loaf bread. Remove a bit of the bread's interior, then brush both halves with olive oil, mayo, or mustard. Layer with your preferred meats and cheeses, followed by lettuce and tomatoes. Drizzle with olive oil and vinegar, and season with salt and pepper. Place the other half of the bread on top, wrap tightly in plastic wrap and refrigerate, allowing the flavors to meld together. |
Don't get caught up in the end-of-summer blues. With La Brea Bakery breads, you can whip up restaurant-quality meals at home and add smiles to the faces of your friends and family all year long!
For more distinctive creations featuring our artisanal breads, see all our recipes.