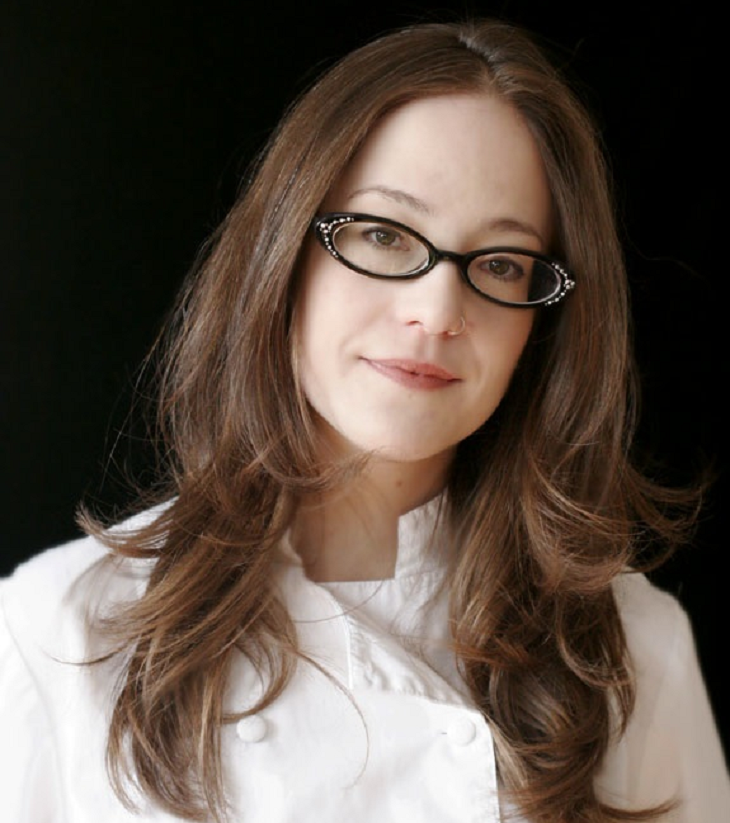 Recently, some of our team packed up and traveled to France to assist in the International Baking Competition. It's a harrowing few days of elite competitors showcasing their talents in various categories of baking. (And a story worthy of telling just on its own.)
While following along, we noticed an interesting theme emerge: the relatively few women competing at high levels in baking circles. It sparked a broader conversation amongst our team, especially given the current cultural movement for women and equality. We asked ourselves, is it the same within the walls of La Brea Bakery? Do women have a hand at shaping our breads as much as men?
Meet Melissa Trimmer, one of the tastemakers here at La Brea Bakery, helping shape the recipes used for our breads for some of our biggest customers. Even those of us on the team were surprised to learn of her pedigree:
"I started helping in a neighborhood restaurant at the age of 7 then officially started in kitchens at 15 and never looked back- I continued cooking though high school, then into college where I started out majoring in liberal studies. I finally asked myself why I was majoring in one thing and actually loved another- so I dropped out and enrolled in culinary school. I completed my culinary externship in Switzerland where I was then able to complete the European apprentice system after finishing American culinary school. Upon returning to the states I got my first Executive Pastry Chef position and have been a pastry chef ever since.

I've always loved to eat! Just kidding (but I really do have a serious weak spot for pastries)- When I was growing up, I spent my summers on my aunt's dairy farm out in Western Pennsylvania (for those who don't know, Amish country). I saw how difficult it was to work in the fields and barn as my cousins all did. So instead of going out with them, I helped my auntie in the kitchen- to avoid getting sweaty and dirty! She taught me to make my first cherry pie with cherries she sent me up a tree to pick and demanded I pitch in all day long. I sometimes think she worked me harder than my uncle worked everyone else in the fields! Meals were a big affair three times a day, feeding both farm hands and family. Everyone sat around the big kitchen table in that little farmhouse, you go the feeling that we were all family. After a while I realized that I wasn't just in the kitchen to avoid the fields, I was there because I loved it. Still do.

My favorite part about what I do is finding creative solutions for our customers. Somethings that means creating a new product alongside our food scientists. Sometimes that means introducing a customer to one of our products that fills a gap for them. Sometimes that means having collaborative sessions with our customers culinary teams to come up with amazing new recipes. It's all about creativity, collaboration, and thinking outside the box."
It seems counterintuitive that a craft full of so much personal experience around the table would be so devoid of women. We know, that sounds like one of the stereotypes we're trying to get away from. But we also know it takes an honest look at ourselves to continue the evolution that got us where we are today.
Follow along as we explore the world of baking and all its delicious nuances: Instagram, Facebook, Pinterest.