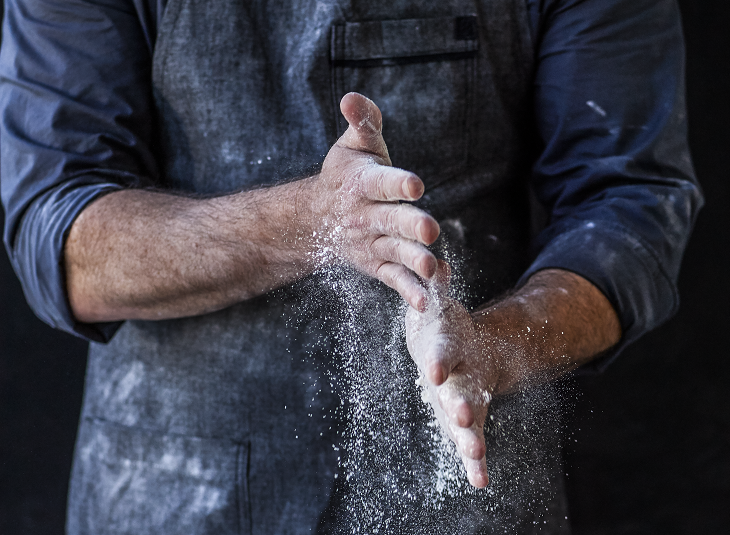 When we're not cutting into a fresh loaf of La Brea Bakery bread, you might find some of us at home baking our own breads and pastries. While it may be a bit counterintuitive to consider a bread brand sharing baking secrets, we love to celebrate the spirit of community that comes with baking. We learn from sharing, from making mistakes, and from trying and trying until we get it right. (We may even try again until we get it better.)
We sat down with our Innovation team lead to talk about baking. Here are a few of our favorite takeaways:
Water guns and chains are key pieces to a successful at-home bake session. Here's why:
Rocks make for a better a loaf. Yeah, we were confused, too…
The colder the water the better.
Keeping your dough temperature cold is key to making proper dough
Bench scrapers are the prefer tool of our team – helps you manage your dough properly and your little helper come clean-up.
Most important, have fun! Set up a little baking group you can, ahem, break bread with after you've all tested recipes. The spirit of community adds a sense of camaraderie and accomplishment, even when our loaves are a bust. 
Are you an at-home baker? Share your journey with us at #LaBreaBakery.