August is a bit of a holiday wasteland, with no major festivities on the calendar in the U.S. However, there is one tasty reason to rejoice—it's National Panini Month! And for all of us at La Brea Bakery, any bread-based observance is certainly something to celebrate!
So what exactly is a panini? 
At its most basic, a panini is made by grilling and pressing a sandwich, a process that warms and melds the ingredients together while creating a tantalizingly crispy crust on the bread. 
The secret lies in the perfect balance of fillings and the choice of bread—a harmony that creates a taste sensation with every bite. A panini is more than just a sandwich; it's a culinary masterpiece that transforms simple ingredients into a symphony of textures and flavors.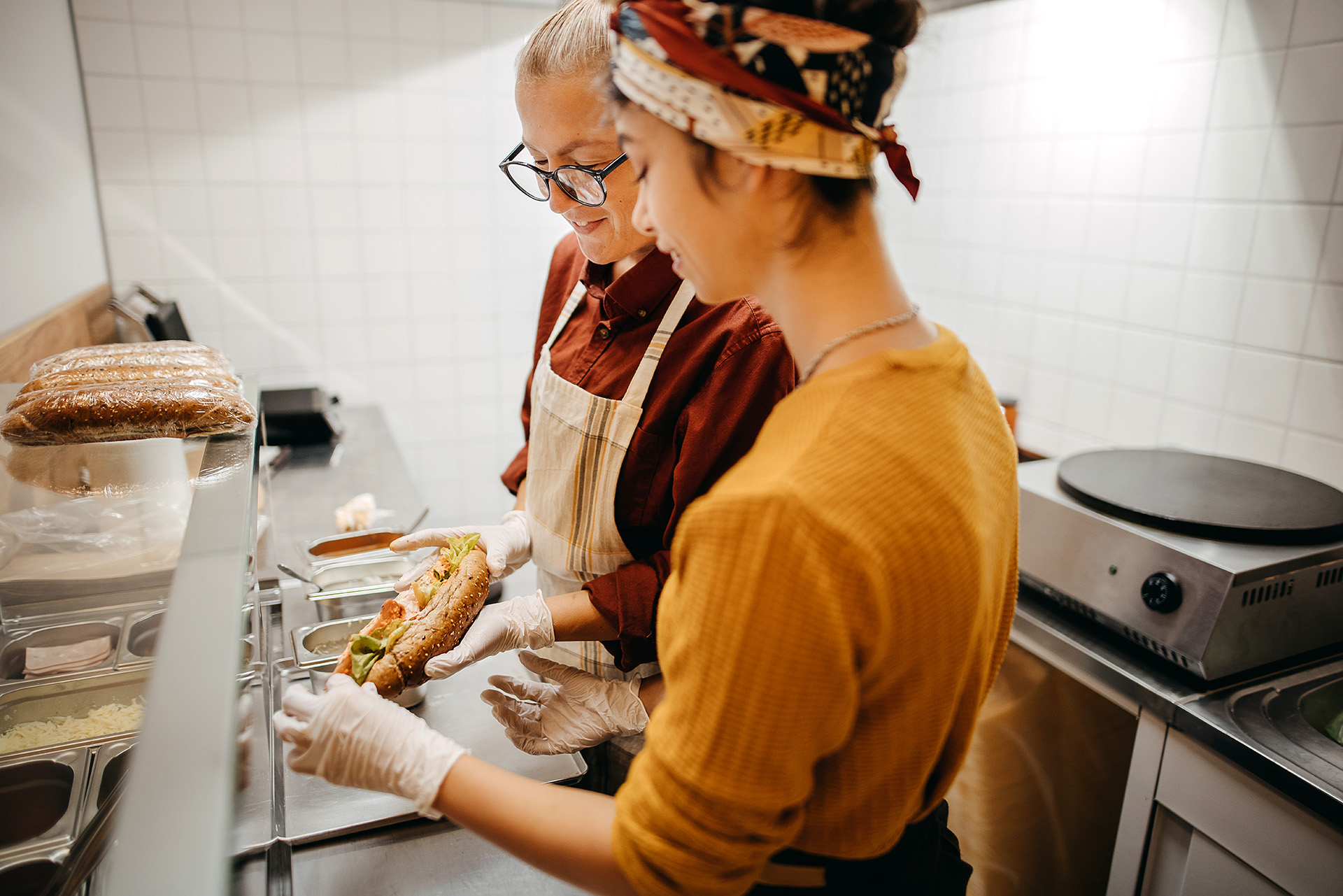 The panini's rich history
The panini's origins can be traced back to Italy, where it gained its name from the Italian "panino," meaning small bread or roll. The roots of the panini can be found in Italian working-class communities, where people would create humble sandwiches using what ingredients they had on hand.
They were made popular at Italian sandwich shops sometime in the mid-20th century. There is even a simple panini sold to this day at most Italian train stations that is made with either ciabatta or focaccia bread filled with speck (cured, lightly smoked ham), Fontina cheese, arugula, balsamic vinegar, and salt and pepper. 
Initially a simple sandwich that usually wasn't heated, paninis have since evolved into gourmet wonders, thanks to the culinary explorations of chefs around the world who added the "pressing" method known and loved in the U.S.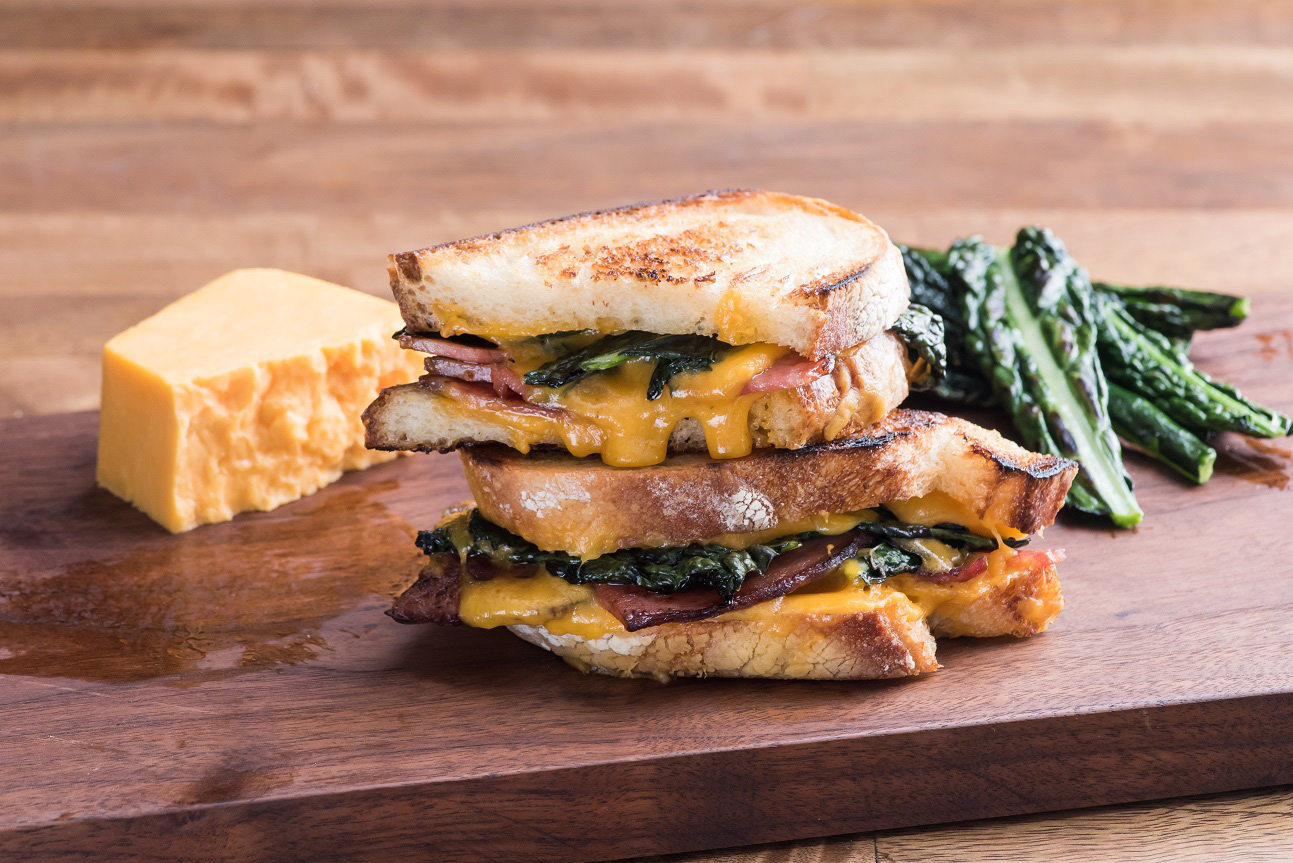 The popularity of paninis began to spread beyond Italy's borders in the 1980s and 1990s. As Italian cuisine gained international acclaim, so did the panini. With its winning combination of simplicity, quality ingredients, and exceptional taste, the panini found its way onto menus in cafés, bistros, and restaurants around the world.
No matter where it's made, the key ingredient for any panini is high-quality bread, layered neatly with a few basic but delicious ingredients (usually cold cuts, cheese, and vegetables). 
A classic Italian panini often boasts traditional Mediterranean ingredients—think prosciutto, mozzarella, and sun-dried tomatoes. On the other hand, the modern Americanized panini flaunts a fusion of ingredients that range from smoked turkey to avocado, creating exciting flavor marriages that cater to a diverse palate.
In many U.S. restaurants, diners can travel the world one bite at a time with globally inspired panini creations. Picture a Banh Mi panini adorned with succulent Vietnamese pork and pickled veggies, or a Cuban-inspired panini with roasted pork, ham, Swiss cheese, and zesty mustard—each bite a passport to a different cuisine. And there's no reason you can't recreate these delicious flavors at home!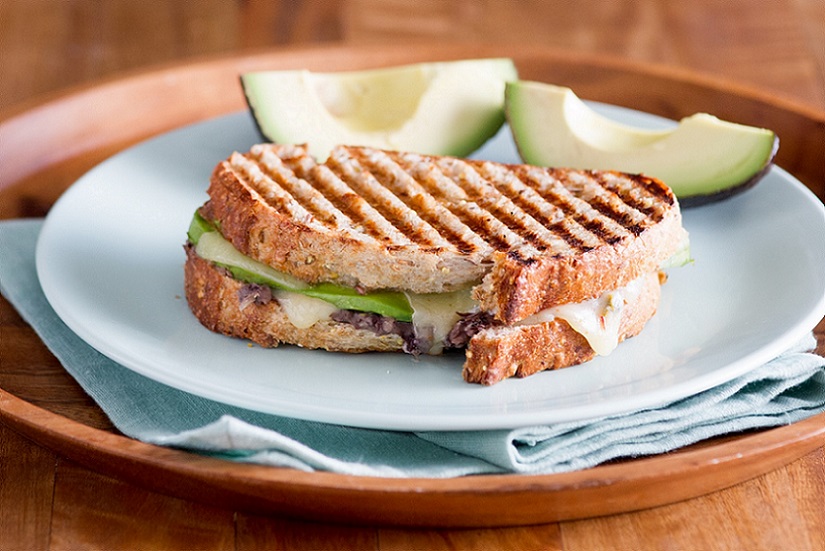 How to make paninis in your own kitchen 
First of all—if you're saying "but I don't have a panini press!"—that's ok! Practically any retailer that sells kitchen tools offers inexpensive panini presses, but you can also use what you have on hand. After you assemble your paninis:
Heat a large skillet over medium heat for a minute or two.
Butter the bottoms of two sandwiches and place into the hot pan.
Press down on the paninis with a heavy piece of cookware like a cast-iron skillet. Cook 1 to 2 minutes until golden and crunchy.
Butter the tops of the paninis and flip them over. Place cookware back on top, pressing down to flatten further. Cook for a minute or so and remove from heat.
So what ingredients go into a great panini? Naturally, we'll start with the bread. High-quality, freshly baked artisan breads from La Brea Bakery are a game-changer for your homemade paninis.
While paninis often feature ciabatta or focaccia bread, both of which are available from La Brea Bakery in your local grocery store, you can also make a delicious panini at home with our French Baguette, Italian Round Loaf, Take & Bake French Sandwich Rolls, or Take & Bake Everything Rolls. Fill with your choice of deli meats, cheeses, vegetables, and condiments.
Here are a few delicious ingredient combos for your homemade paninis:
Chicken, pesto, tomato, and mozzarella
Turkey, mozzarella, kale, and pesto
Pork loin, ham, Swiss cheese, pickles, and mustard
Chicken, avocado, and chipotle honey mayo
Corned beef, Swiss cheese, sauerkraut, and Russian dressing
Bacon, mozzarella, tomato, and grilled zucchini
Ground beef, Swiss cheese, and caramelized onions
Bacon, Granny Smith apples, and sharp cheddar
Feta, kalamata olives, roasted red peppers, and mozzarella
Ham, Swiss cheese, honey mustard, and pickles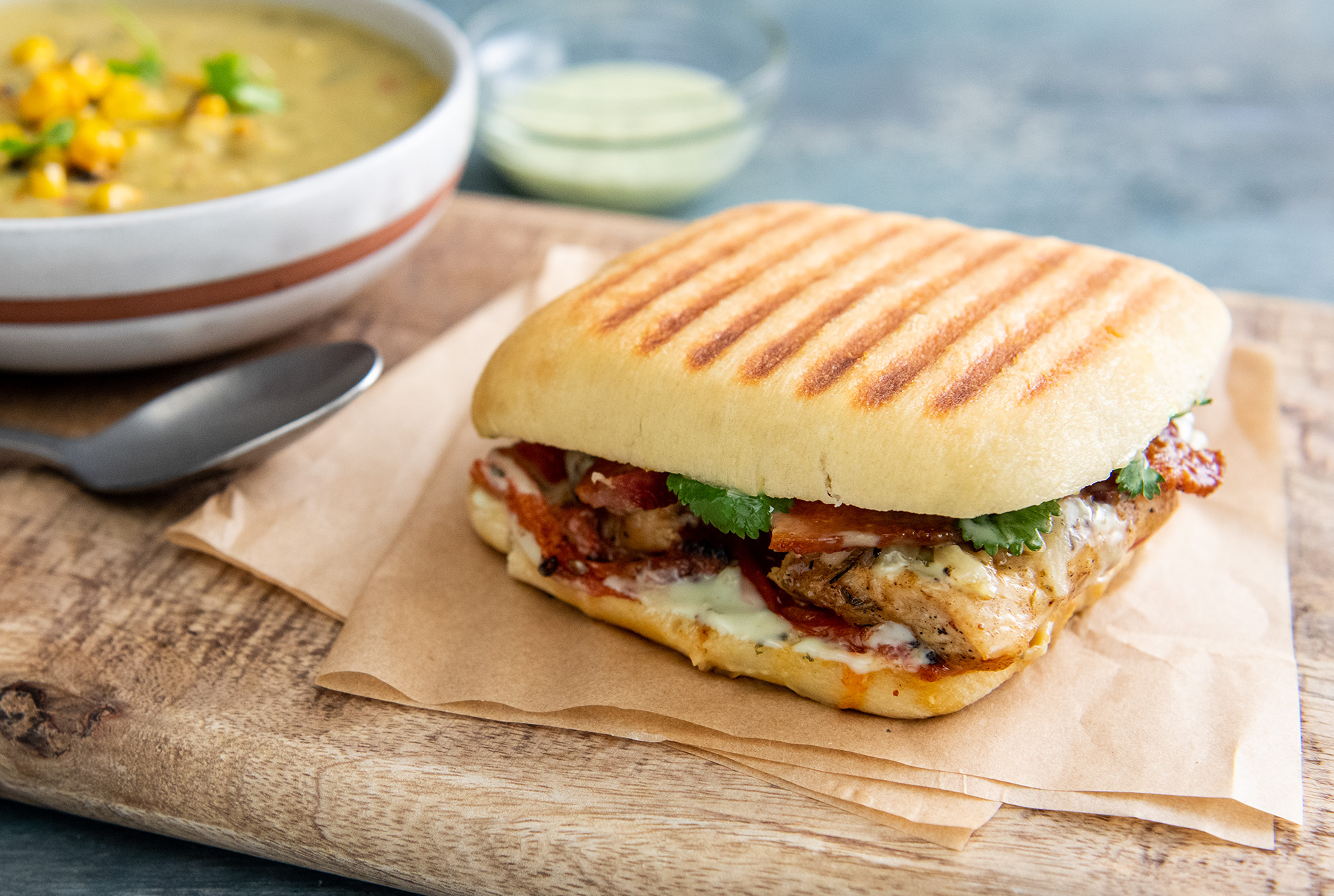 With our range of artisan breads, you can craft the perfect panini masterpiece in the comfort of your own home. These warm, gooey, and flavor-packed sandwiches are the ideal addition to your dinner rotation. 
So, as you gather your ingredients and heat up that skillet to create your own mouthwatering paninis, take a moment to appreciate the journey that has led us to this delectable celebration. Let the history of paninis infuse every bite with a sense of tradition and culinary artistry. From their origins in working-class Italy to their global prominence, paninis have brought joy to countless palates.
Happy National Panini Month from La Brea Bakery!
For more distinctive creations featuring our artisanal breads, see all our recipes at LaBreaBakery.com/recipes.