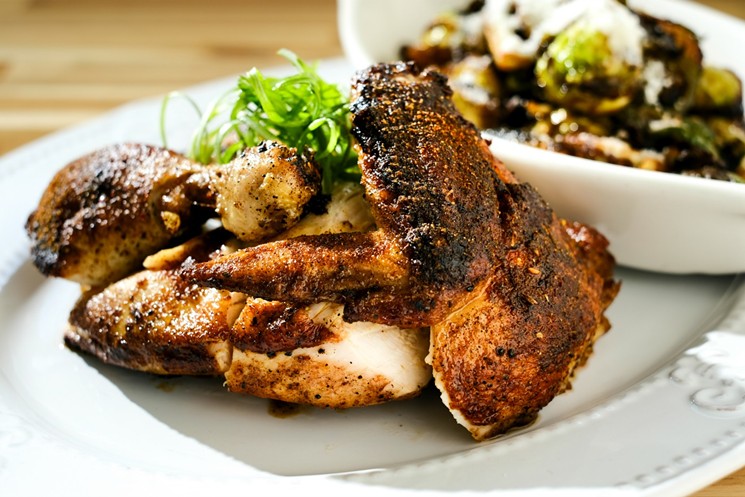 As promised, each week we're bringing you a slice of our hometown from the perspective of one our team. Feast your eyes on Lawndale, from La Brea Bakery Brand Director, Andrew Blok.
Los Angeles is the type of town that you think you have grip on until you wander outside your comfort zone. I had always lived on the Westside of town, had my favorite haunts and knew the scene pretty well, but when it came to wanting to buy my first home last year, I quickly realized my budget was going to force me to expand my horizons a bit. We set some price filters on Zillow and quickly learned that we would need to venture East to achieve the "American Dream"! When we stumbled across the city of Lawndale, I didn't know anything about it besides having a huge video billboard alongside the 405 freeway, but after seeing a couple homes and feeling the vibe, we made the plunge.
The dining scene has been a welcome change. One of the first places we tried in our newfound home is also now one of our favorite places. Saigon Dish is a Vietnamese restaurant in a strip mall that slings out fresh takes on phở, rice plates and noodle dishes. I haven't found something I haven't liked but my go-to is the Báhn Cahn, an udon soup with shrimp, pork and chicken. Despite the fabulous food, there is one thing that captured my heart instantly at Saigon Dish – you could get import beers for $3!! Coming from the Westside, I don't think I had seen a beer under $9 for years!
Lawndale has a vibrant Hispanic population so there are unbelievable places to get authentic tacos on every corner. But our favorite style of taco is a place that makes them the way my dad used to growing up. Fried crunchy shells, sautéed chicken or beef, with iceberg lettuce and a mound of orange cheddar cheese. Check out Tilly's Tacos a couple blocks away (technically in Gardena but worth it for the small detour!). I know that Tilly's is basically a copy of the LA-icon Tito's Tacos, but the tacos are just as good and the place isn't zoo'd at all hours of the night. Pro tip – check in on Yelp for a free churro!
My new discovery in Lawndale is StopBye Café. After stints at some of the best restaurants in LA, including Spago, Chef Justin is putting out pure flavor in a wide variety of Asian fusion dishes. I'm usually one of the people that doesn't get the chicken when going out because, it's just chicken right? Trust me, get Justin's 18-spice Whole Chicken. It is melt in your mouth deliciousness with a little heat and plenty of depth.
Andrew B.
Image via LAWeekly.com