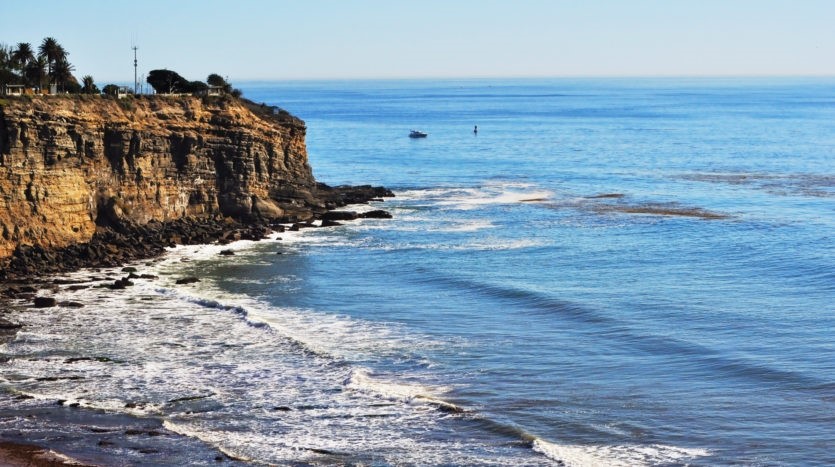 Ever been to the Town of our lady the Queen of Angels of the River Porciúncula? Okay, does "Los Angeles" ring any bells? That first mouthful is the original name of the City of Angels (translated of course, because the original was in Spanish). She's full of surprises, our hometown. If you think Los Angeles is one big, meandering city with no soul or defined identity, you're mistaken. L.A., the birthplace of the original La Brea Bakery on La Brea Ave., and home to many of our amazing staff and employees, is actually a network of 88 (yes, 88!) cities. We're taking a tour from Venice Beach to Korea Town and every possible interlude between as our L.A. team takes us along to their favorite hometown restaurants and haunts. Kicking it off is Kipling Wagner, Digital Marketing Manager of Brand, with a visit to her salty, seafaring hometown, San Pedro…
San Pedro is one of those towns whose reputation precedes it, and then turns around and tries to brawl with it. Although it's got some stunning coastline, most people know it as the rough and tumble home of the port and as port towns go, it can easily earn its rap. The Port of Los Angeles (deftly named by marketers to try to lure outsiders down to the southernmost town in L.A. county), comes with a lot of the things you'd expect: fishermen, longshoremen, Italian, Mexican and Croatian families that have been there for generations, and some seriously delicious hidden foodie-dream gems. For the patient and the curious, there are also a few surprises: gorgeous coastline, sweeping parks, and a bustling art scene.
If you're coming to San Pedro to eat, come brave and come hungry and head to the Ports-O-Call Fish Market. Best to go on a cloudy, quiet weekday. Trust me, you don't want to contend with the weekend crowd for parking or a table. Park your car and walk in near the Chinese-style pagoda entryway and head into the market. My favorite is the pound (or two) of marinated, sautéed, shell-on shrimp. It's served with a big garlicky baguette (bread!) in a heap on a cafeteria tray. Soaked in a delicious tomato-based marinade with little chunks of potato, onion and bell pepper, it's just spicy enough, and worth the countless napkins you'll need to wipe your hands before washing it all down with pitchers of cold beer. (Bonus tip: do not order oysters, unless you like them very, VERY large.)
Make your San Pedro field trip day on a Thursday and head to our historic Downtown just up the road from Ports O' Call. Every first Thursday of the month is the Art Walk where you're invited to float from gallery to gallery, talking to the artists, munching on snacks and sipping wine. Better still, stop at a few of the dozens of food trucks between galleries and make it a legitimately gluttonous affair.
Now, clean yourself up and head to one of my absolute favorite restaurants for dinner, J. Tranis on 9th Street. Here is where a multigenerational Italian family has perfected their house made pastas, Grilled Spanish Octopus, Tempura Shishito Peppers, Meatballs…I could go on all day. The BEST thing on the menu is the Rigatoni Tomato Braised Short Rib Ragu. Just walk on in, sit at the low slung copper bar with the sweetest bartender you'll ever meet, munch on the warm, fresh bread and bask in a delicious meal. (Bonus tip: the martinis have blue cheese olives, and they're perfect.)
I mentioned those parks and cliffs and coastline and you'd be remiss not to take a cruise around the coast via Portuguese Bend to see it all for yourself. You can start at the very famous, very old biker bar, Walker's Café, tucked into the back of the massive magnolia studded, cliff-side Point Fermin Park (where Don Draper scuttled off to in his Mad Men California escape). Of course, if the Mongols are there that day, maybe skip your Walker's visit… Follow Portuguese Bend along the cliffs lined with narrow, grassy, palm lined parks and nature preserves and families that have been there since their great grandparents came from wherever and you might understand why we're all so surly down in Pedro – we like that word hasn't gotten out about our salty little port town. (Bonus tip: it's pronounced 'pee-dro' by locals. No sense in arguing with anyone about this.)
Kipling W.