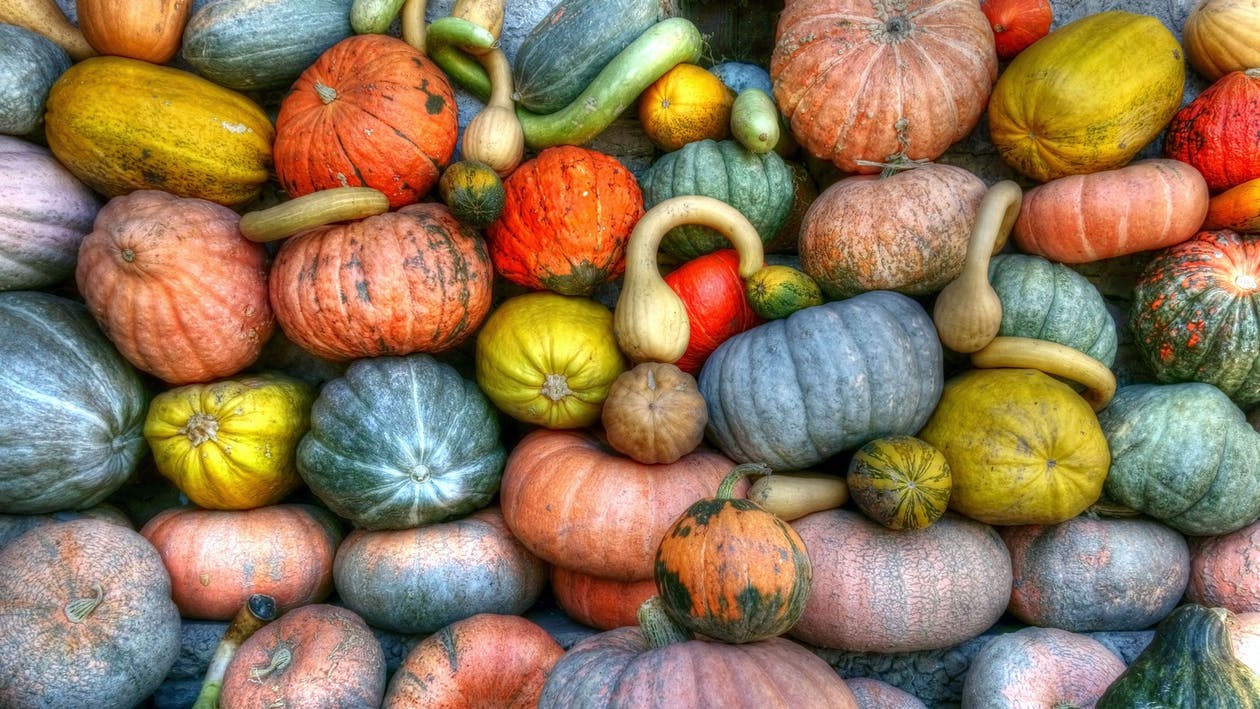 With summer coming to an end, we can start to look forward to cooler temperatures and fall fruits and vegetables. Although you can easily source most produce year-round, they do have peak seasons in the year when they are at their prime. For some, harvests can happen more than once throughout the year depending on the crop, climate, and region.
Keep scrolling for our list of autumnal fruits and vegetables you should be spotting in your local markets in the upcoming months. Craving ideas for ways to enjoy these seasonal delights? We've got you covered with tips and inspo for tasty bites!
Apples *Perfect for a cheese and charcuterie plate with our Flatbread Crisps.
Cabbage
Celery
Chicories
Fresh Chiles & Peppers *Pickle your own chili peppers to serve with Bánh mì tartines.
Cranberries
Eggplant
Fennel
Grapes *Spiced, roasted grapes and fresh ricotta on Pecan Raisin Loaf crostinis.
Sunchokes
Okra
Parsnips *Parsnip and potato au gratin with Petite Three Cheese Loaf breadcrumb crust.
Pears
Persimmons
Pumpkins & Winter Squashes
Quince *A Spanish-style grilled cheese with Manchego, jamón Serrano, quince paste on Ciabatta.
Shelling Beans
Which fruits and vegatables are you looking forward to most this season? How would you pair them with our artisan breads? Share your creations with us on social media by directly tagging us in your post @LaBreaBakery or using our hashtag #labreabakery. If we repost your photo, we'll gift you with more bread!
Facebook | Instagram | Twitter | Pinterest
Jennifer K.