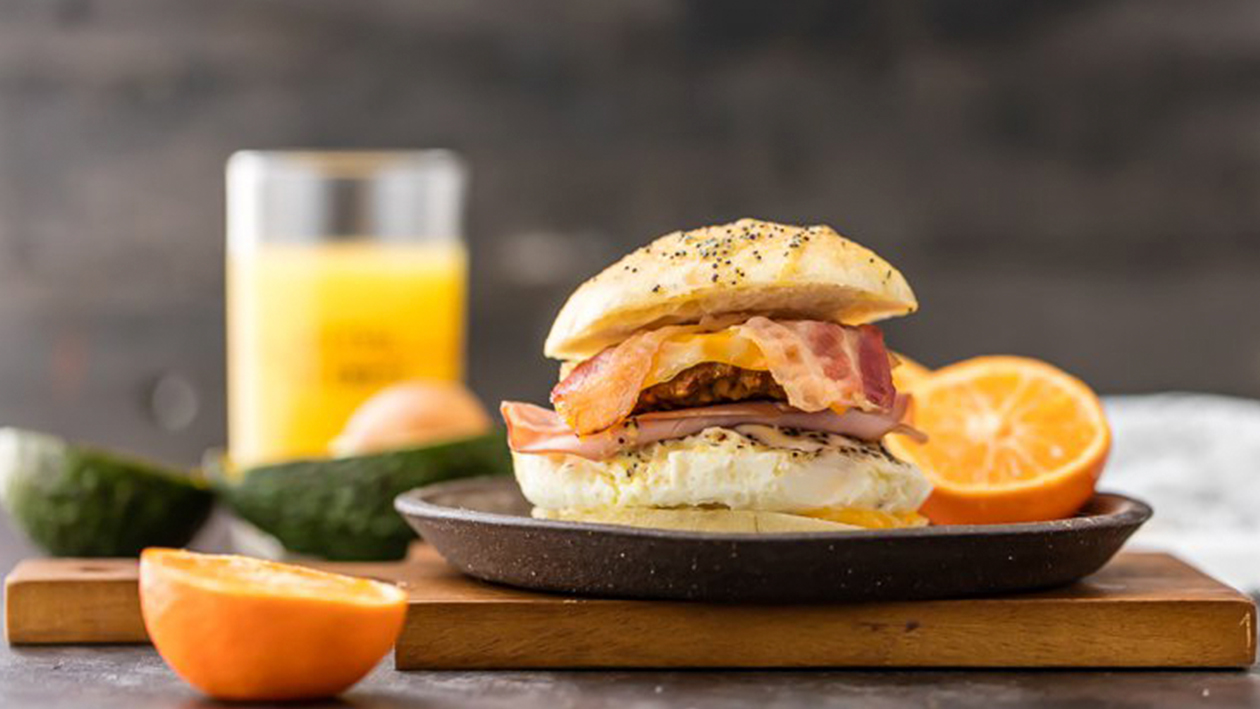 For many, it's the most blissful meal of the week: Lingering over a decadent brunch. But what about the other six days of the week? We think it's time every day gets a delicious start with artisan details, and pulled together brunch recipes that are easy to make ahead or pack up to-go. Because, Mondays.
Whip up a batch ahead of time, and you're just a quick warm-up in the oven away from the to-go sandwich you've always wanted: full of protein and unbelievably flavored thanks to a spiced butter on the bun.
What's more fun than finger food for breakfast? These one-bite French toast treats just take a tiny bit longer to make than regular French toast, and make good use of every bit of each delicious loaf of bread.
It's hearty, filled with gourmet flavor, and turns a morning into a celebration. Measure out your ingredients the night before and you're just three steps away from breakfast bliss.
Avocado toast tops many brunch fans' lists—until they take a bite of this tomato toast. Although, heirloom tomatoes on artisan bread—kind of an unfair advantage, right?