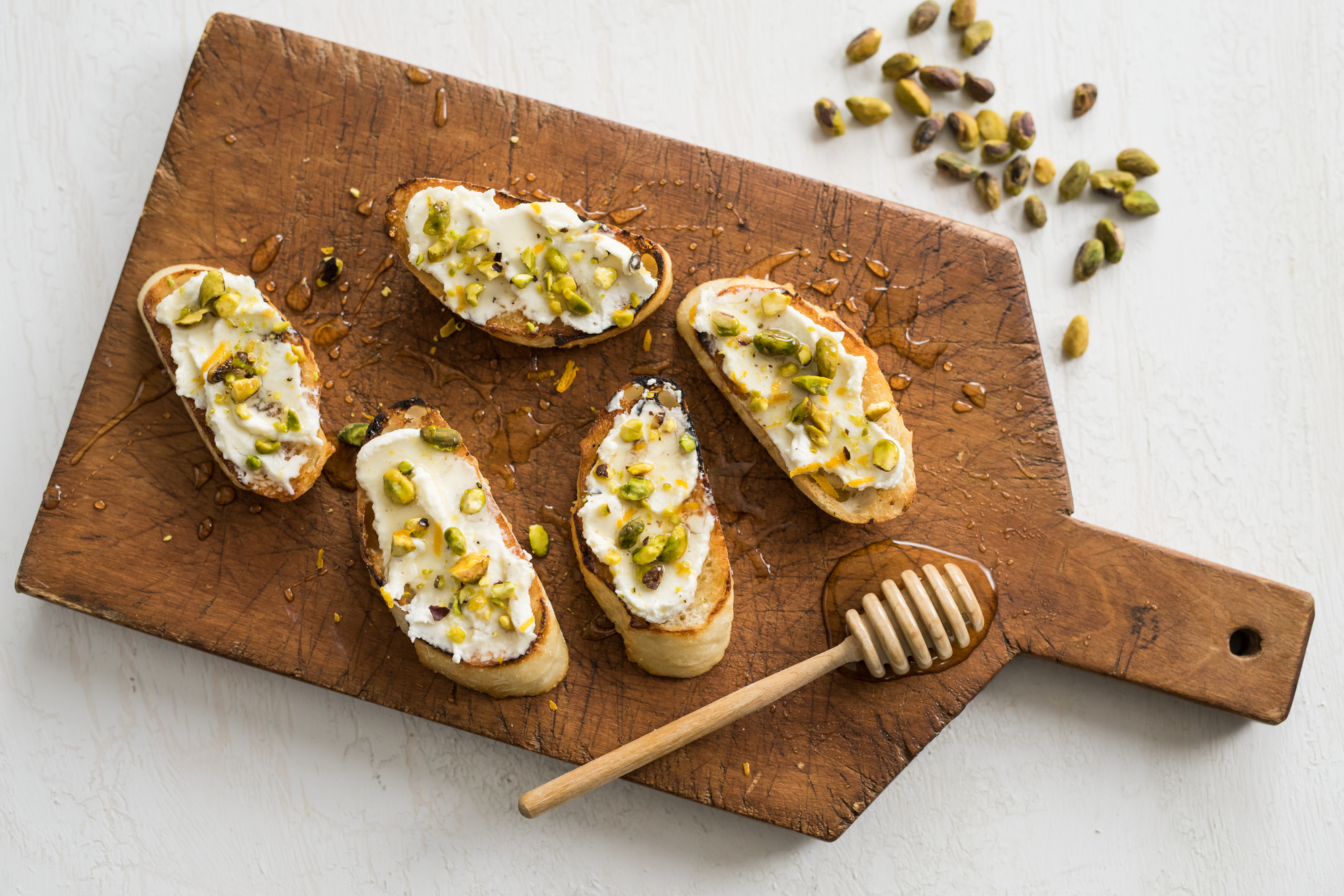 To some, a single slice of toast is just a place to put butter, jelly, peanut butter, or cinnamon and sugar. But not you. You see it as a canvas for creativity. And if you don't, you will soon. Because there's more to toast than using it to build the expected. It's where you can let your imagination run wild in many delicious and delightful ways. 
 
Whether you want to start your day with a great breakfast, enjoy a snack, or toast the end of your day, this is where it all starts. So go grab your favorite La Brea Bakery loaf, baguette or round and get creative. Because if you thought avocado toast was all there was, you're in for a real treat. 
 
Here are our favorite ways to toast to creativity: 
| | |
| --- | --- |
| | Top toasted La Brea Bakery French loaf slices with ricotta cheese, sun-ripened tomatoes, fresh sage and a little balsamic vinegar for a refreshing way to spend summer.  |
| | |
| --- | --- |
| | Protein power to the rescue. Cut two slices of La Brea Bakery Wholegrain Loaf in half and spread on almond butter, pumpkin seeds, chia seeds, mint leaves and raspberries for a hearty yet sweet start to your day.  |
| | |
| --- | --- |
| | Stay golden. Spread on herbed chevre cheese and add golden beets, olive oil, and a little salt and pepper to slices of toasted La Brea Bakery Wheat Loaf for exquisite farm-fresh flavors. |
| | |
| --- | --- |
| | With fresh ricotta cheese, crushed pistachios, lemon zest and drizzled honey on toasted slices of La Brea Bakery Sourdough Baguette, you'll soon see why this creation is worth all the buzz. |
| | |
| --- | --- |
| | Add cubed tuna steaks, sesame seeds and soy sauce to crispy La Brea Bakery Olive Loaf slices for flavors that are fresh from the sea and ready to please.  |
| | |
| --- | --- |
| | With a blend of spiced pumpkin puree, cinnamon, cream cheese and chopped pecans on toasted La Brea Bakery Cranberry Walnut bread, you can enjoy the flavors of fall whenever you want.  |
Time to get toasting! 
For more great recipes, visit LaBreaBakery.com/recipes and search for "Toast" to find your next crispy creation.