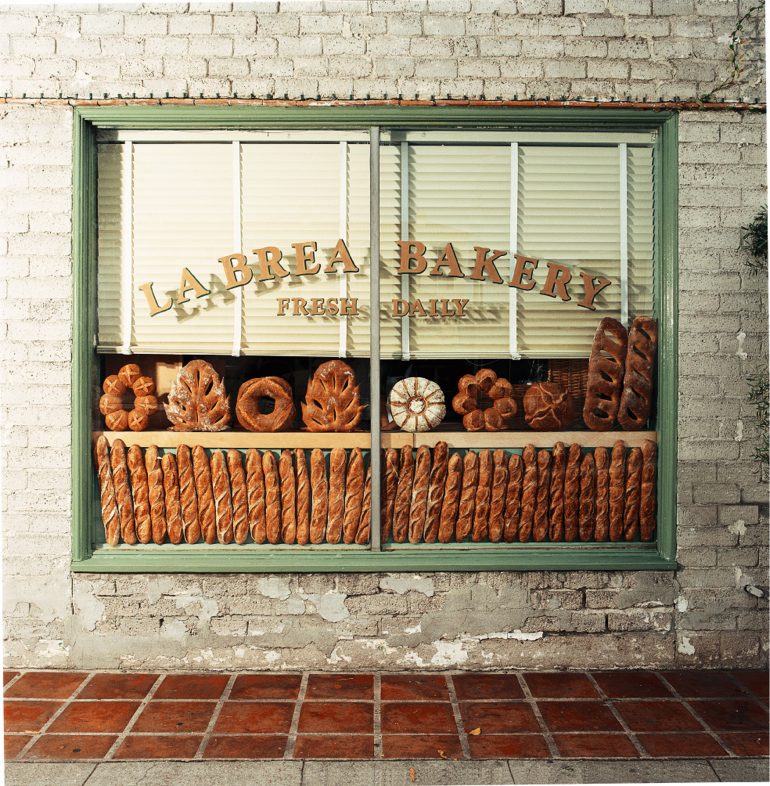 La Brea Bakery first opened its doors back in 1989 with one goal in mind: to make high quality, homemade artisan bread in the heart of Los Angeles. The idea derived from the desire to pair flavorful, crusty breads to complement rich and sophisticated Mediterranean dishes. Little did we know that La Brea Bakery ultimately would grow into the leading artisan bread brand in the United States.
After much trial and error, the mastermind behind La Brea Bakery was able to craft the perfect living starter consisting of flour, water and wild yeasts from the skin of organic grapes. From there, La Brea Bakery's six original archetypal artisan breads were created- Sourdough Baguette, Country White Sourdough, Whole Wheat Boule, Normandy Rye, Kalamata Olive, and Rosemary Olive Oil. Soon, Los Angeles residents and tourists alike were lined up out the door on a daily basis to get their hands on a La Brea Bakery loaf.
Today, La Brea Bakery offers over 100 different varieties of award winning artisan breads and still uses its same signature starter in every La Brea Bakery loaf. Most recently, La Brea Bakery launched La Brea Bakery Reserve, our new farm-to-table single origin heirloom Fortuna wheat breads.
From the very beginning and over the last 27 years we haven't lost our passion for great bread. In our efforts to meet the increasing demand for high quality, crusty loaves, we have never compromised the original craftsmanship, long proofing process and all natural ingredients. It's who we are as people, as bakers, and as family.
What is your favorite loaf of La Brea Bakery bread? Share with us on Facebook, Instagram, or Twitter with #LaBreaBakery. If we use your photo, we will thank you with a voucher for free bread.