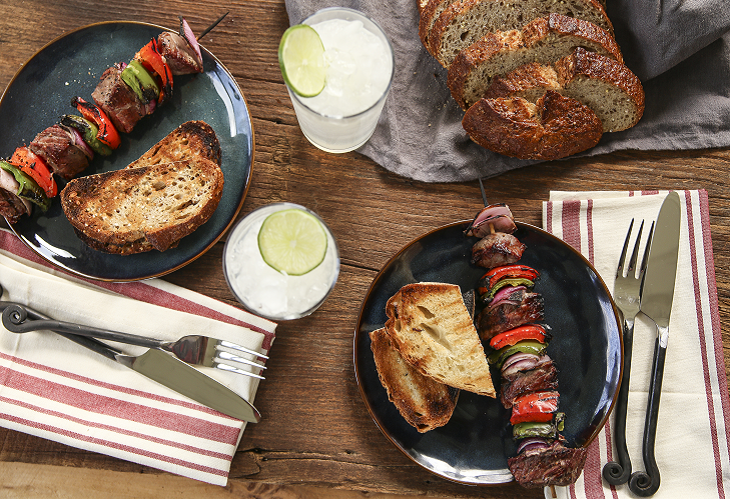 Summer is dancing just around the corner; blowing her warm breezes and trailing a healthy dose of beach salt and sand behind her. At La Brea Bakery, it also signals the time of year when cooking, eating, and living are almost exclusively done al fresco. While we're gearing up our nearly exclusively on-the-grill menu, we stopped to ask our corporate chef, Melissa Trimmer about one of her favorite outdoor summer memories:
"When I was growing up, I spent my summers on my aunt's dairy farm out in Western Pennsylvania (for those who don't know, Amish country). I saw how difficult it was to work in the fields and barn as my cousins all did. So instead of going out with them, I helped my auntie in the kitchen- to avoid getting sweaty and dirty! She taught me to make my first cherry pie with cherries she sent me up a tree to pick and demanded I pitch in all day long. I sometimes think she worked me harder than my uncle worked everyone else in the fields! Meals were a big affair three times a day, feeding both farm hands and family. Everyone sat around the big kitchen table in that little farmhouse, you go the feeling that we were all family. After a while I realized that I wasn't just in the kitchen to avoid the fields, I was there because I loved it. Still do."
Surprise us with your open air skills with #LaBreaBakery on Pinterest, Instagram or Facebook.