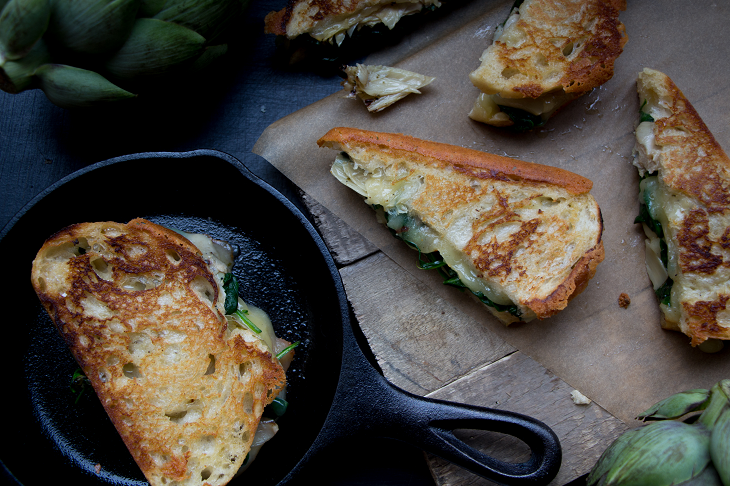 There are few foods that elicit the collective nostalgic sigh of relief like the humble grilled cheese sandwich.
Homesick? Grilled Cheese.
Bad day? Grilled Cheese.
Cold weather? Yep. 
The beauty is, it doesn't matter if it was with white bread or wheat, Muenster or Swiss. Grilled Cheese means simple pleasure and maybe a bit of comfort. And when you're in the business of baking bread, this simple sandwich takes on new dimensions. Which is why an entire month dedicated to this one meal has us so excited. 
We've listed a few of our favorites here. Stay tuned for more because, we're just getting started!
Check out our National Grilled Cheese month page for more recipes, a fun infographic on the history of grilled cheese and… a not so humble coupon. Share your creations with us using #LaBreaBakery on Instagram, Pinterest or Facebook. If we share your post, we'll thank you with bread. We trust you'll know just what to do with it…