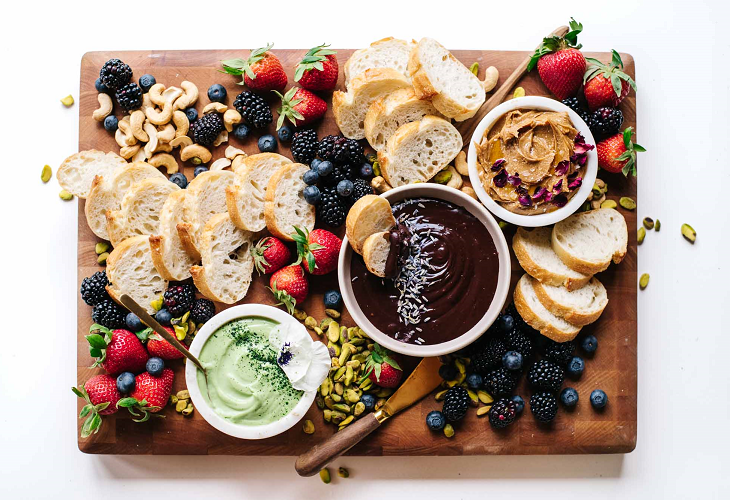 Around Los Angeles, it's officially "Festival Season" - which means loads of outdoor concerts, mini road trips, and, depending on your style, some serious fun camping, glamping or villa-ing. (We made up that last one but you get the idea.) Since a weekend away with friends isn't complete without food and drink, we've anted up on the fixings with this three tier menu, complete with recipes that are perfect for the first big music festival of the season… Coachella.
Recipes for Camping at Coachella
You're sleeping on the festival grounds because music is life and you're not going to miss a beat. But you didn't just fall off the turnip truck, food is life too, and you've come prepared. You're packing these make-ahead Prosciutto and Garlic Confit on La Brea Bakery Reserve Demi Baguette sandwiches (from Not Without Salt) because well, they're darn delicious and they travel well. Like you.
Prosciutto not your thing? Try these easy peasy, make-ahead grab-and-go options: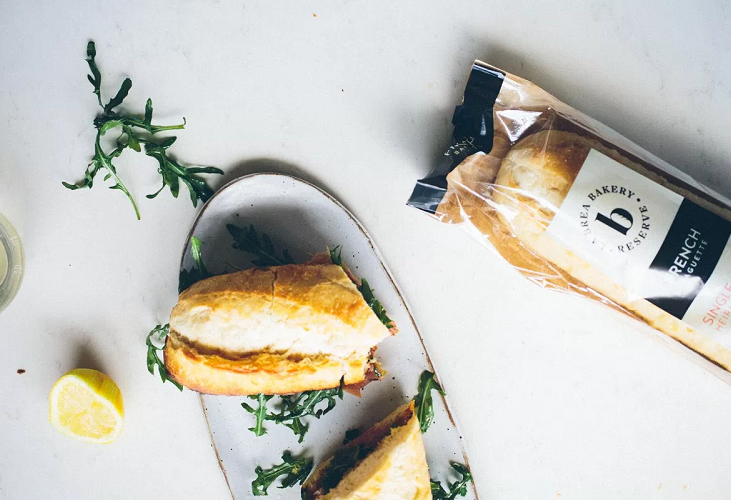 Recipes for Glamping at Coachella
Let's be real, you're in a hotel. With a pool. In the desert. You have needs. Case in point: lunch mixed with a bit of leisure before you put on your dancing shoes. You are the hostess with the mostess when you're at home, and glamping is no different. With a little preparation and a lot of love, this Dessert Dip Trio Bread Board from Kale and Caramel will have you center stage. These decadent dips (Dark Chocolate Lavender Dip, Matcha Jasmine Mascarpone Dip and Salt Honey Rose Cashew Dip) are all make-ahead so the only prep is slicing the Reserve Demi Baguette and setting up the beautiful board.
Looking for more to pick at while you float around the pool?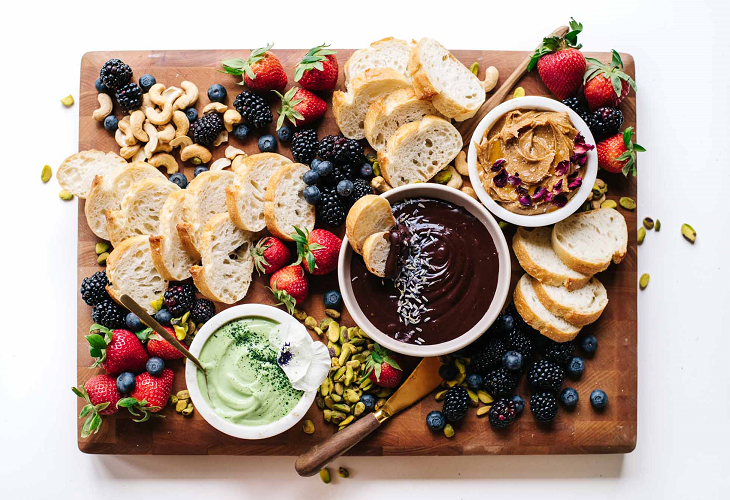 Recipes for Villas at Coachella
Did someone say VIP? Yes, we're talking to you, honey. Your collective experience is the point - the drive, the wardrobe, the accommodations, the food. Oh yes, and the music. So what do you and ten of your closest friends eat to cool your jets between sets? This cool, refreshing, healthy Panzanella Salad from The Cottage Farm will carry you through the night.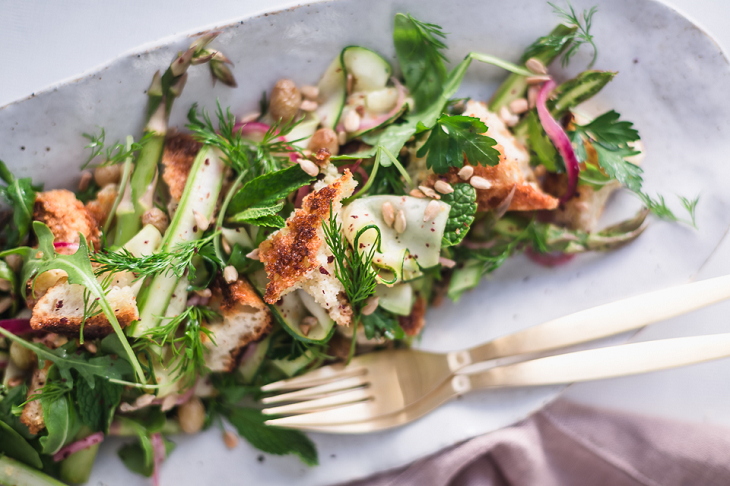 Hungry for more? Try these bright and healthy options for you and the crew:
Consider yourself fueled up for the start of Festival Season! Don't forget the sunblock and your dancing shoes, this is not for beginners. Share your sessions with us on Instagram, Facebook or Pinterest with #LaBreaBakery and if we share your pic, we'll thank you with BREAD.