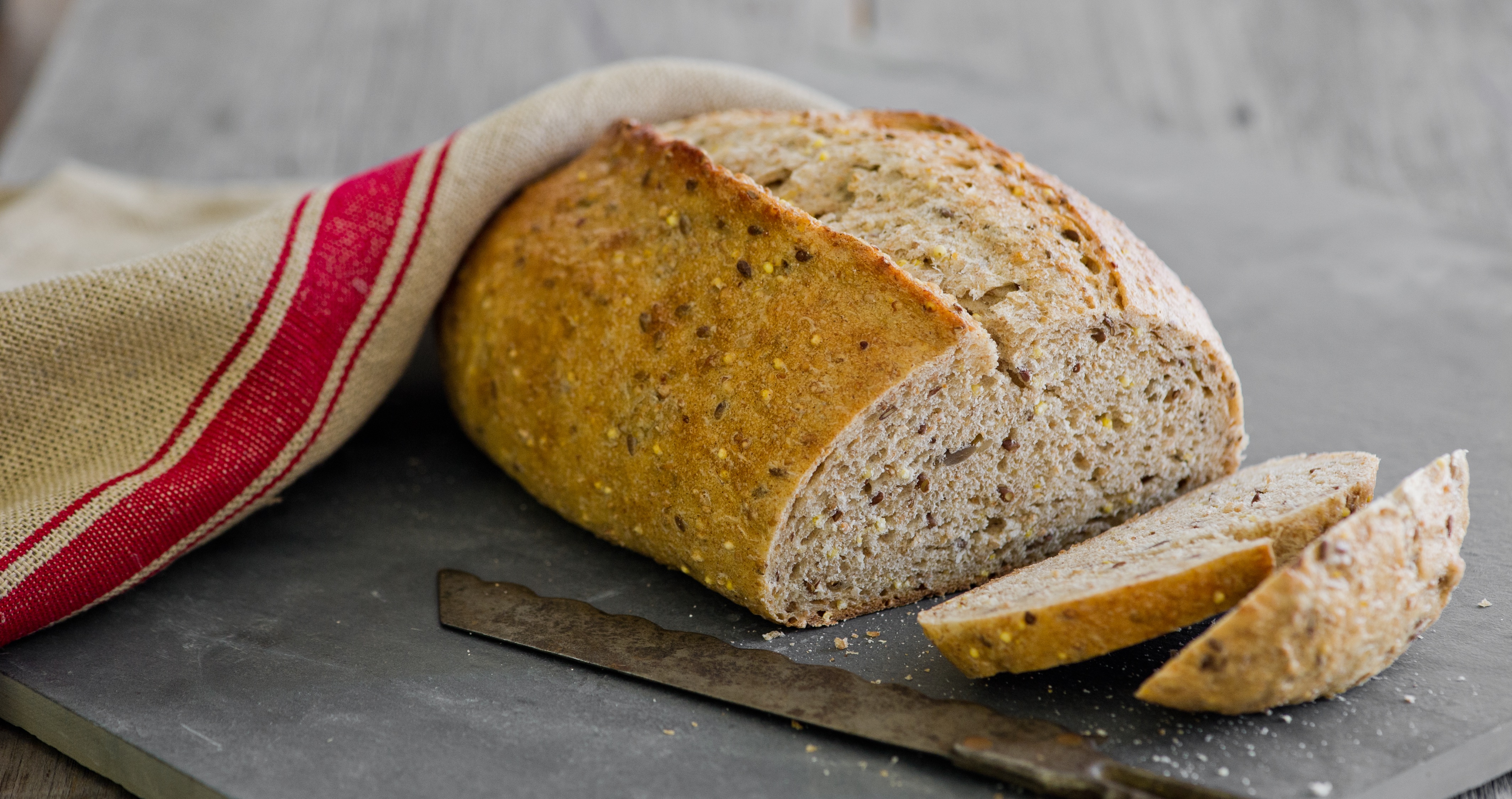 We've all been there. We buy a new loaf of bread with grand intentions of eating it all in some spectacular fashion outside of PB&J. But, as the days go by, the bread sits there. Soon turning to a dry, stale loaf. But not this time! This time you'll be ready. So, how do you keep good bread from going bad?
Freeze it and heat it.
If you know you won't eat your full loaf a day or two after buying it, portion it out and freeze it. When you're ready to use it, throw it in your oven at 350º to revive it. You can do this after you thaw it on your counter, or when it's still frozen. Keep it in the oven for 5 minutes for rolls and around 10 minutes for larger loaves.
Bag it up.
Ever wonder why bread gets moldy faster than you anticipated? Blame it on the plastic bag. Plastic holds in moisture and allows mold to grow faster. For bread you're going to enjoy immediately, place it in a paper bag. It will allow the loaf to breathe better to stay fresher longer. You can even use reusable bread bags to stay more eco-friendly.
Break out the bread box.
Once a thing of the past, bread boxes are actually specifically designed to keep bread fresh. Find one that goes well with your kitchen aesthetic.
Turn to the toaster.
The toaster truly is the greatest thing since and for sliced bread. Revive your slices by placing them in a toaster at a low setting.
Still didn't get ahead of the bread? Make the most of that loaf.
Here are some of our favorite recipes to get you started.
 

Stone Fruit Panzanella
Layer on your favorite stone fruit like peaches or mangos onto grilled bread to create something sweet and tasty with perfect crunch.
Fresh Ricotta and Honey Crostini
It's amazing what you can do with a little ricotta cheese and a crunchy crostini. Enjoy this light and sweet appetizer before your next meal.
See more great recipes.
If you're suddenly hungry, we don't blame you. Visit LaBreaBakery.com for creative recipes that will inspire you to use up all your bread quickly.